The Vertica Forum recently got a makeover! Let us know what you think by filling out this short, anonymous
survey.
Please take this survey to help us learn more about how you use third party tools. Your input is greatly appreciated!
Blank Error When Uploading Vertica During Create Cluster (Using Vertica VPM)
Hi
I am using the demo VM to create a cluster. However when I need to upload the binary, I get a blank error and the process never completes.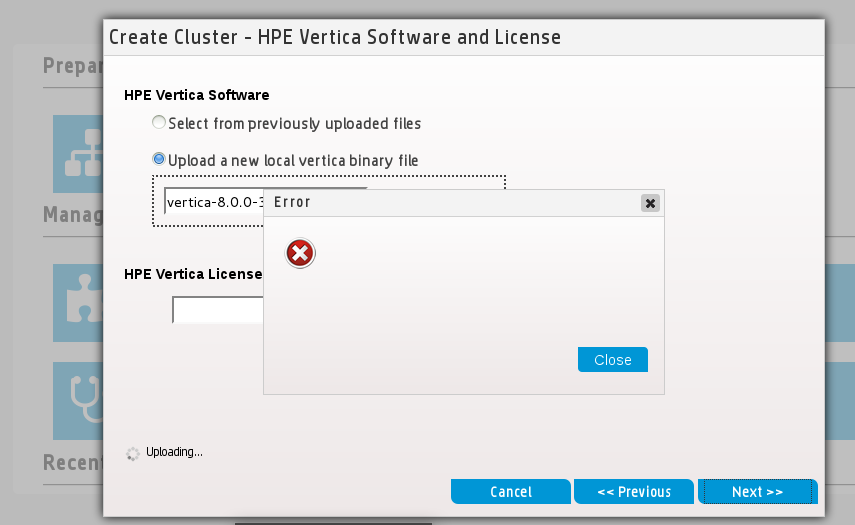 Please advise.
Leave a Comment