Please take this survey to help us learn more about how you use third party tools. Your input is greatly appreciated!
Vertica 9.0.1 is out!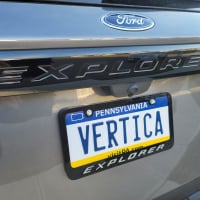 Jim_Knicely
Administrator
Today marks the GA release of Vertica 9.0.1, a maintenance release – the first service pack for v 9. Some of the new feature highlights include:
Can now upgrade machine learning models with Vertica upgrade
Vertica continues its customer beta program around separation of compute and storage on AWS. The latest drop further reduces AWS costs and improves scaling.
B/R for N -> N+1: Can now restore objects from a cluster running an older version of Vertica to a cluster running a newer version of Vertica.
Integration with Apache Ranger for centralized Hadoop-Vertica security policies
High Availability (HA) support for HCatalog connector
Random Forest machine learning algorithm now also for regression in addition to classification
View all the enhancements here:
https://my.vertica.com/docs/9.0.x/HTML/index.htm#Authoring/NewFeatures/9.0/9.0.1/NewFeaturesandChangesIn9.0.1.htm.
Leave a Comment