The Vertica Forum recently got a makeover! Let us know what you think by filling out this short, anonymous
survey.
Please take this survey to help us learn more about how you use third party tools. Your input is greatly appreciated!
Vertica and the Tableau Conference 2018 – New Orleans, LA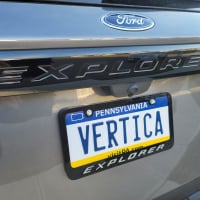 Jim_Knicely
- Select Field -

Administrator
Vertica will be a Megabyte Sponsor at the Tableau Conference running from October 22 – 25th, 2018 in New Orleans. Thousands of analytics-obsessed attendees from every industry and discipline will be there, hungry for solutions to help them leverage their investment in Tableau and expand their skills and knowledge.
Visit the Vertica team at @ Booth #1514.
Also, come hear Barnes-Jewish Hospital as they share "Strategies & Technologies Utilized to Support Hospital Operations and Business Decisions." The session will spotlight Vertica as one of the technologies. It will take place on Thursday, October 25th, 2018 from 10:45 AM – 11:15 AM on the Expo Floor Theater.
Tableau Conference Website:
https://tc18.tableau.com/
Leave a Comment