The Vertica Forum is getting a makeover! The site will be undergoing maintenance from Tuesday 8/13 to Friday 8/16. We appreciate your patience and cooperation during this time.
Query to generate rows dynamically
Hi
I have one table named "Employee" like first snap. I want to write a query so it can give me the output like snap2. In snap2, I am showing up 1 for day other than Friday and Saturday. If day is Friday or Saturday then 0.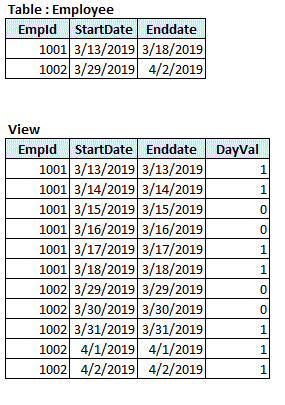 Leave a Comment