The Vertica Forum recently got a makeover! Let us know what you think by filling out this short, anonymous
survey.
Please take this survey to help us learn more about how you use third party tools. Your input is greatly appreciated!
Query to generate rows dynamically
Hi
I have one table named "Employee" like first snap. I want to write a query so it can give me the output like snap2. In snap2, I am showing up 1 for day other than Friday and Saturday. If day is Friday or Saturday then 0.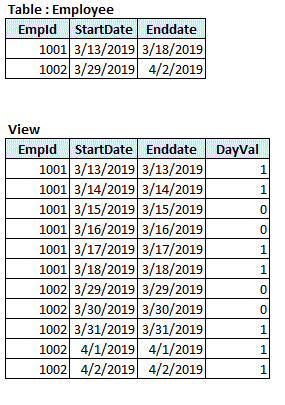 Leave a Comment