Please take this survey to help us learn more about how you use third party tools. Your input is greatly appreciated!
Vertica-as-a-Service now generally available on AWS!!!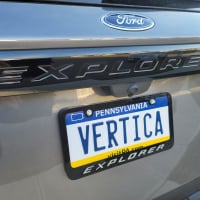 Jim_Knicely
Administrator
Today (September 28, 2021), Vertica announced the general availability of its new unified software-as-a-service (SaaS) offering, Vertica Accelerator. Running on AWS, Vertica Accelerator delivers the high-performance and scalable analytics as well as end-to-end, in-database machine learning to organizations that require the right level of resourcing, management, and control for each analytical use case – all built on the new Vertica 11 Unified Analytics Platform.
Leave a Comment