The Vertica Forum recently got a makeover! Let us know what you think by filling out this short, anonymous
survey.
Please take this survey to help us learn more about how you use third party tools. Your input is greatly appreciated!
Vertica-as-a-Service now generally available on AWS!!!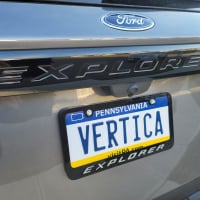 Jim_Knicely
- Select Field -

Administrator
Today (September 28, 2021), Vertica announced the general availability of its new unified software-as-a-service (SaaS) offering, Vertica Accelerator. Running on AWS, Vertica Accelerator delivers the high-performance and scalable analytics as well as end-to-end, in-database machine learning to organizations that require the right level of resourcing, management, and control for each analytical use case – all built on the new Vertica 11 Unified Analytics Platform.
Leave a Comment